Hairdresser
Adam og Eva is proud of our hard-working and creative hairdressers. With their award-winning skills and innovation, they will make your hair look and feel the best it's ever been.
A trip to the hair salon is a luxury you should indulge in from time to time. Your hair deserves the best care possible, and at Adam og Eva you'll meet experienced hairdressers who know how to handle your hair.

For many, sitting in that salon chair can be a nervous experience. Change isn't always comfortable even though you really want it. Our stylists work hard to give you the best experience possible, letting you walk out of our salon with the exact result you want.


About Us
For 50 years, Adam og Eva has made their mark on the Norwegian hair industry for being innovative, creative, and highly skilled. We have received recognition both nationally and internationally for our groundbreaking position in the fashion and hairdresser industry. We have worked with some of Norway's biggest fashion magazines, designers, and music artists, as well as fashion weeks around the world.
Our very able hairdressers are experienced and can realize all of your visions when it comes to haircuts, coloring, and styling. We'll also give you advice on what styles would suit you, what techniques to use and tips on home styling.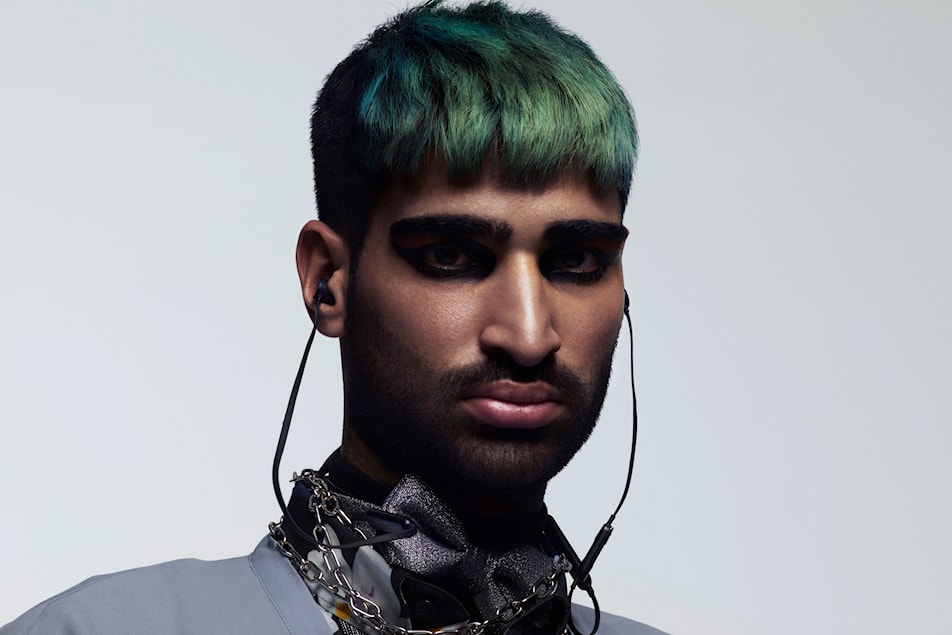 Benefits by going to the hairdresser
Going to the hairdresser can provide a number of benefits, including:
Professional haircuts
Our hairdressers are trained professionals who know how to cut hair in a way that will look flattering and stylish. They help you choose a haircut that suits your face shape and hair type, and they will give you advice on how to maintain your style easily at home.
Hair treatments
We offer a variety of hair treatments, such as deep conditioning, hair masks, and scalp treatments. These treatments can help to improve the condition of your hair, making it softer, shinier, and more manageable.
Want to spice up with a new color?
If you want to color your hair, our hairdressers provide a range of options, from subtle highlights to dramatic changes in color. They can also help you choose a color that will complement your skin tone and bring out the best in your features.
Relaxing experience
Our hairdressers will give you an enjoyable experience and the best service. It's a chance to sit back and be pampered, and to take some time out from the stresses of everyday life. We also offer head massages – ask your hairdresser next time you visit us.
Boost of confidence
A good haircut or hairstyle will make you feel more confident and attractive. When you leave the salon with a fresh new look, you may find that you feel more self-assured and ready to take on the world.
Varied hair styles
Short
The classic bob will supposedly reign, a sophisticated and sleek look that will suit both young and older women. The bob can be styled straight, or you can add some texture – curls or tousles will give the style a softer edge.
Beach Waves
Soft, relaxed beach curls are a style loved by most women. Invest in a high-quality heat tool and a couple of good texture sprays and dry shampoos to get the perfect "effortless" waves.
Bangs
Did bangs ever go out of fashion? Specifically, the curtain bangs is always a safe bet. These face-framing bangs were made popular already back in the '60s, and as 2020 continues the retro trends we started to witness last decade will fit this hairstyle perfectly.
Ombre
Ombre has been a modern and popular look for many years, highly adaptable to other fashion trends. The style suits both red, black, brown and blonde hair, and looks great on both long locks and short bobs.
Warm Hair Colors
The cool tones we loved in the 2010's are being replaced! Warm and golden shades will be the go-to colour palette, giving us less upkeep and hair that will grow out nicely.

Don't be afraid to contact us or come by one of our salons. We are proud to welcome you and make your hair fantasies come true!

G-13RN6GSM63