Ombre Hair
Are you planning to change up your hairstyle but are unsure about what to go for? Ombre is a fresh and easy style that doesn't require much maintenance.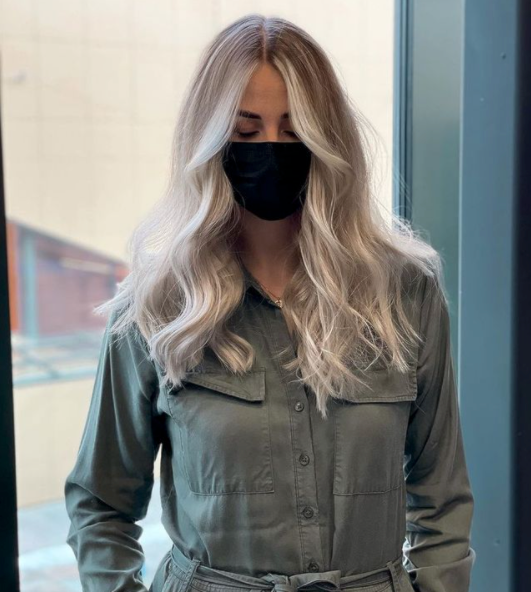 What is it?
Ombre hair has been a modern and popular hairstyle for many years and is also changing together with other fashion trends. The style suits both red, black, brown and blonde hair. It's a fantastic alternative for long hair but can look just as good on shorter locks.
The word "ombre", which in French means "shaded", describes the hair trend perfectly. The look is really just shades of colours blending into each other with different levels of "smoothness". Normally the hair transitions from dark to a lighter colour in the lengths.
Ombre is the perfect way to give the vision of sun kissed hair without having to spend hours in the sun.


Easy to maintain
If you want a look that's easy to maintain, ombre is definitely a good option. This is one of the many reasons why this hairstyle is chosen by so many - you won't have to schedule a bunch of appointments with your hairdresser and empty your wallet for your hair to stay fresh.
When you keep your natural colour as the base for your ombre look and only colour the lengths, it won't be visible when your hair slowly grows out. The lighter parts will subtly move down the tips without creating that sharp edge along your roots.


Sombre
Some people are tempted by the ombre look but would like a more natural version with a less dramatic colour transition. This style is called Sombre.
Here, your hairdresser will often include a third colour to make the transition smoother. Another option to get that natural hair look is to include Babylights, which are tiny highlights, around the face area or use them to blend the shades together.
Dip Dye
The complete opposite of a Sombre, where the transition is as dramatic as can be, is called a Dip-Dye. This method is supposed to make your hair look like you dipped it in a different colour and was extremely popular among both celebrities and others in the early 2010s. Will we ever see this as a trend again? Who knows.


Fits everyone
The perks with ombre are many, it will look good on any hair, it doesn't matter if you have ash blonde, rose gold, or brown hair. With this coloring technique you can still keep your natural color and get a change without having to get rid of your own unique hair color. We will always make sure that the color transition looks natural and flawless.
It's also possible to combine balayage and ombre to create a more defined change. If you wonder how it will work with your dark hair or already coloured hair, the only thing you have to do is contact us. Together we can find the perfect look for you!


Experiment!
Even though most people go for the natural shades when getting ombre-hair, there are plenty of other versions of the hairstyle.
Experiment with colour combinations and try a pastel one, or maybe a neon colour. Choose a colour that suits your skin tone and that really makes your eyes pop. This will definitely make you stand out in a crowd.
There's a lot of colour combinations that have proven to be quite successful:
For blondes, pink, purple and blue are go-to colours. Brunettes and redheads could also choose pink, but red and caramel are great colours to pair with the brown and red shades of the hair.
Those lucky black haired girls are able to choose nearly whatever colour they want, as black is such a neutral shade; blue, green, purple, red and turquoise can all suit them perfectly.

Home care
To ensure that your look is continuously fresh, go for products that will protect your colour and make your hair shine. There are plenty of products to choose from, but remember to also look for shampoos, conditioners, and hair masks that provide vitamins to keep your coloured hair healthy.
For blonde ombre, buy yourself a good blue or purple shampoo to keep your hair from getting those yellow tones. This kind of treatment will also make the transition look smoother and make the colours blend into each other.
Contact us or visit one of our many salons if you have questions about ombre hair or anything considering Adam og Eva.


Who are we?
We in Adam and Eve are proud of being one of the best salons in the industry. We have been doing this for several years, and we know what works and what doesn't. We always make sure that all of our hairdressers are constantly up to date on all the new trends and techniques.
The hair industry is always changing, therefore we must always take on new courses to be able to provide the best service we possibly can.
We would love to help you get the hair of your dreams and our skilled hairdressers and stylist can really do so!